Books
Zrychlené okamžiky
Nora
Who Needs Dreams?
Striding into the Sun
Jen zevšednĕt bys nemĕla
Modrý kovboj a žlutá kráva
Chodící hůlka
Zrychlené okamžiky
Reninger, 2022, ISBN-13: 978-0-9635388-6-4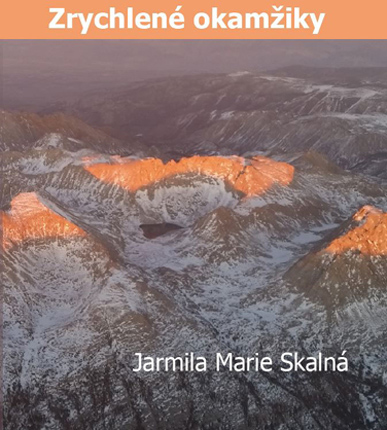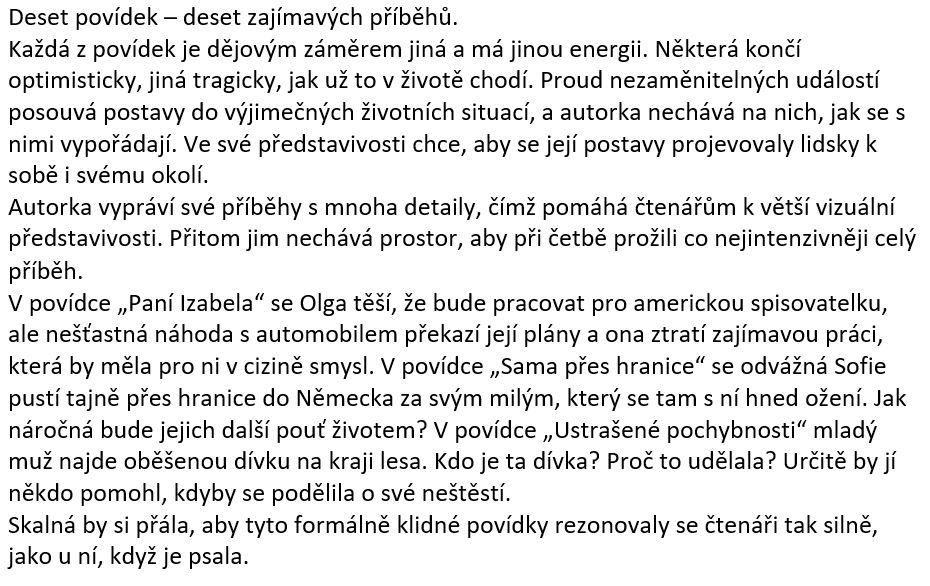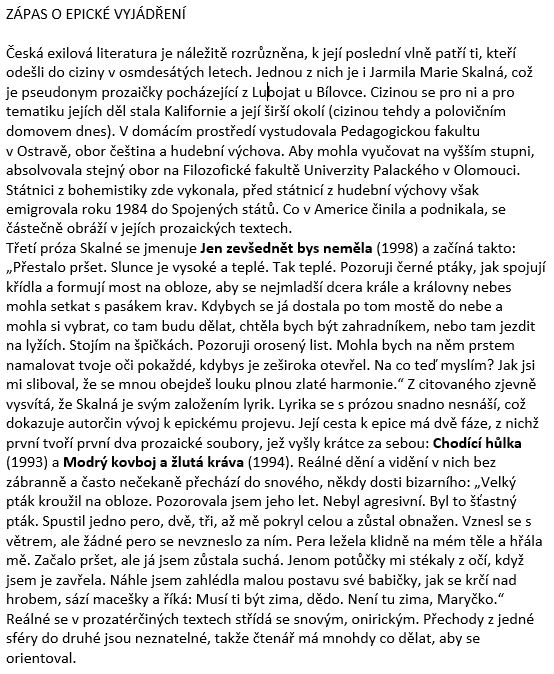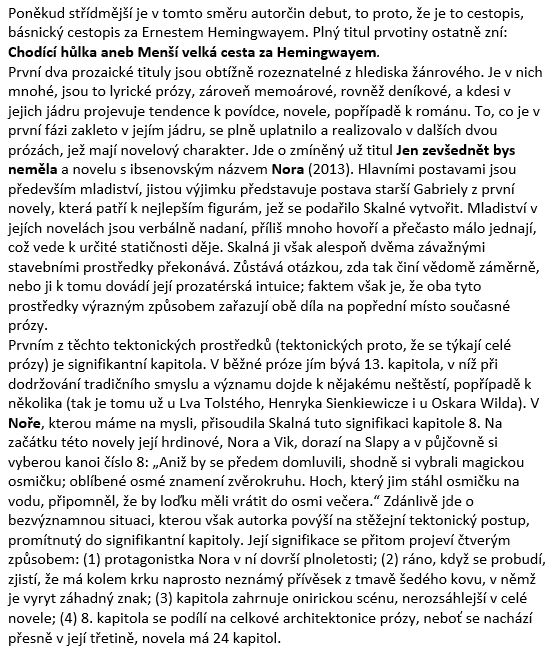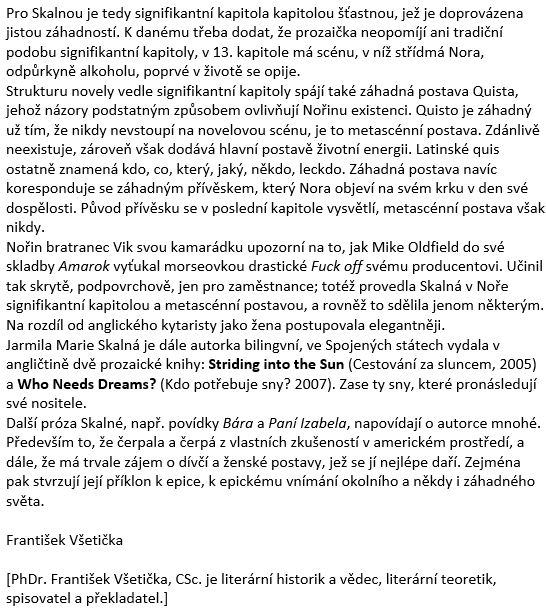 Nora
Reninger, 2013, ISBN-13: 978-0-9635388-5-7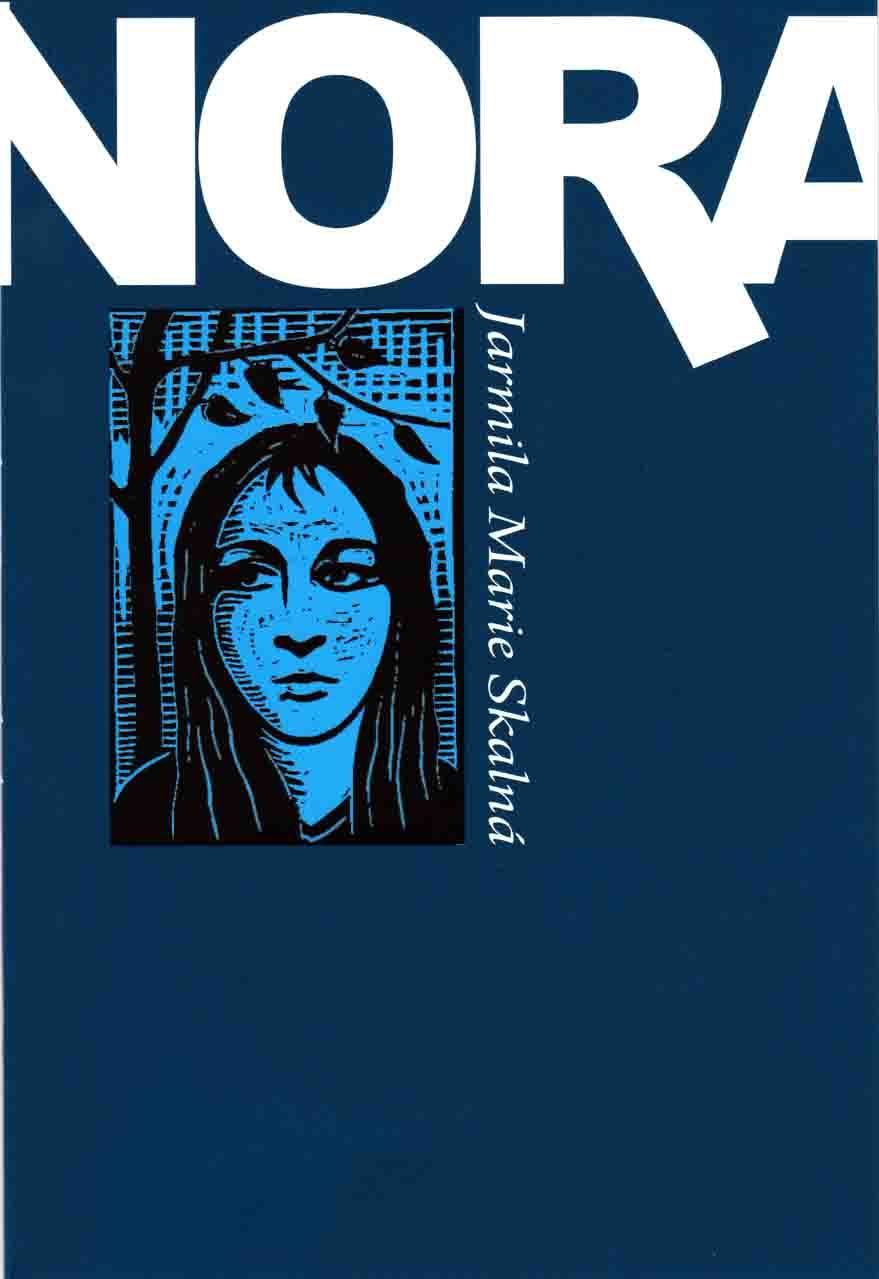 This is a story about an eighteen-year old girl, named Nora and her communication with herself, her surroundings and the astral world. Nora is deeply disappointed when her parents stop understanding her and each other. She relies on her cousin, Vik, who believes that good human relations must first be programmed. Nora, however has a feeling that she has been programmed by everyone. Within her, she wishes to be closer to her younger brother, Otik, her aunt, Irena, her friends, Borek and Richard, and a few classmates. Should she follow them or avoid them? She is a rebel who does not like to accept something that she has not personally experienced. She looks up to her mentor, Quisto, who leads her into the astral world where she finds other family members and names them Neons. She communicates with them about what is happening around her. However, the reality of everyday life is different than that of the astral world. Gradually, she realizes that she cannot just follow someone advice, but has to find her own way in life. Will she have enough strength?
Who Needs Dreams?
Reninger, 2007, ISBN-10: 0-9635388-4-5; ISBN-13: 978-0-9635388-4-0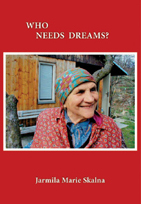 Readers who are familiar with the Czech author Jarmila Marie Skalna's first book written in English, Striding into the Sun, will definitely want to read her newest book, Who Needs Dreams? – another beautifully-written and wonderful, or, better, wonder-filled, collection of stories about ordinary, but fascinating, people whom Skalna has had the privilege of meeting. It all adds up to a delightful collection of stories filled with the dreams referred to in the book's title. Who needs dreams? Why, of course, we all need dreams for what would life be without dreams if not a prison?
Skalna's stories always surprise me by the way they reveal the dreamlike character of ordinary life. Reading her stories, one realizes that the prison of boredom that we often lock ourselves up in is a prison of our own making, one that we can escape if we only have the imagination to dream and the wisdom to listen to the dreams of others. When I finish reading a story by Skalna I always wonder about one of my next door neighbors or a stranger I pass by on the street or the clerk in some department store – what is their story? What strange dreams stir within their skulls that will remain forever hidden from daylight unless some writer like Skalna with a gift for words and the love for the ordinary gets a hold of these and magically transforms these into poetry--using poetry as a name for all creative literature.
Here are a few of the many dreamers who brighten up the pages of Skalna's book. There is Jennifer, a young women whom Skalna befriends, who wants to learn Czech so she can flirt with Czech hockey players in their language and who waits patiently outside the hockey arena to greet a Czech player in person. There is the eighty-nine-year-old Manuel, who has exciting stories to tell about his life in Mexico where he produced films, played chess with John Wayne, and escaped from bandits who were trying to rob his car. There is Debby, who tells the story of the day she stopped liking roses and whose memory is haunted by the death of her daughter years ago who was killed by a crazy hippy. There is Anne Delaney, S.F.O., songwriter and soprano, who was inspired to compose "King of Hearts" and traveled from Menlo Park, California, on pilgrimage to Prague to pray, sing, and hear her hymn premiere in Czech for the Feast of the Infant Jesus of Prague in Our Lady Victorious Church.
In all, there are seventeen beautifully written stories, full of humor, compassion, and drama that are just waiting for the reading public to discover. "The dead trees whisper their stories to me," says Skalna—and oh what stories.
—RICHARD HAMMERUD, Ph.D.
[Richard Hammerud has a Ph.D. in English from the University of California at Berkeley and a Ph.D. in Philosophical Theology from the Graduate Theological Union. He currently teaches at the College of San Mateo and at De Anza College in Northern California.]
Striding into the Sun
Reninger, 2006, ISBN-10: 0-9635388-3-7; ISBN-13: 978-0-9635388-3-3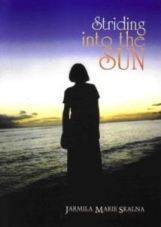 This is Skalna's first book in English; until now her books have been written in her native language, Czech. After I read the book, I wanted to go back and read it again to refresh my memory about the interesting group of characters I had been introduced to, but also to simply reread certain passages for the beauty of the language, which is always very clear, very simple, and very imaginative. Realism and fantasy converge effortlessly in her stories, suggesting that there is more to reality than meets the eye and that dark, mysterious, terrible, and, yes, beautiful surprises await us foolish mortals at every turn.
Each of the twenty-one stories draws the reader into "an enchanting circle" of an ordinary or not so ordinary human being, into whose life we are allowed to peek for a few moments, before we come away with an increased appreciation for the little things in life - whether it be for the baby frogs Skalna rescues from dried-up mud, for her writing teacher, Laura, who taught her to remember three things wherever she went, and to write them together in her stories, for an imagined conversation with Papa Hemingway (an author, Skalna tells us, whom she dreams about), for watching a man fly a colorful kite at Seacliff Beach while his little dog is chasing it, for walking down Santa Cruz Avenue and falling in love with the picture of a cow called Bessie, for having a beer with the Czech poet Bohumil Hrabal, for finding a yellow cow and then seeing it jump over a silver moon, for being a nanny in a strange land and learning to get along in English, for encountering a native American playing a harmonica beneath an oak tree, for accompanying her seventy-eight-year-old friend Amy to the hospital and then finding out that the young doctor had lost the skin-sample he had taken and being told that they must come back again in two weeks, for taking a train ride to the Davies Symphony Hall in San Francisco for an opening rehearsal of Beethoven's Missa Solemnis, for befriending an elderly Czech woman, Sophia, and listening to her tell about the thirteen cats she has to take care of, to, well, we can go on and on.
Each of these stories is recounted with compassion, humor, wisdom, and a loving care for detail that makes the reader want to revisit them again."
—RICHARD HAMMERUD, Ph.D.
[Richard Hammerud has a Ph.D. in English from the University of California at Berkeley and a Ph.D. in Philosophical Theology from the Graduate Theological Union. He currently teaches at the College of San Mateo and at De Anza College in Northern California.]
"This is a mostly lovely series of very short stories and vignettes, some dealing with Hemingway, some with writing, some with nature, most illustrated by interesting photographs or drawings. What's most remarkable is that these are written in English, which is Skalna's second language. She has a gift for elegant phrasing. She has a command of our language that many native speakers do not have. Skalna's writing is often beautiful, and most of the stories are precisely the length they should be—a skill to be praised highly."
—WRITER'S DIGEST
[ Judge's commentary]
"...a consistently charming collection of essays and friendship tales from the heart of a writer who sees the world through gentle but honest eyes. Jarmila Marie Skalna's insights are thought-provoking, and all the more remarkable because she writes them in her second language. Ms. Skalna's work come close to home...in more ways than one."
—ROGER WELSCH
[A writer from Nebraska]
Jen zevšednĕt bys nemĕla (You Should Remain Special)
Reninger, 1998, ISBN 0-9635388-2-9
Skalna weaves an interesting tale, which is both humorous and sad. It gradually creates a mosaic of a human story, which reflects deep and penetrating thoughtfulness.With a vision of new life in America, Laura is looking for her own self-realization. New friendships develop in contrast with her own memories of home. She experiences an on-going transformation of her personality that appeares to be positive and which seems to move her ahead. Laura realizes that every experience, though sometimes negative, is important and had to be fully integrated into her whole.
Modrý kovboj a žlutá kráva (Blue Cowboy and a Yellow Cow)
Obzor Jihlava, 1995, ISBN 0-9635388-1-0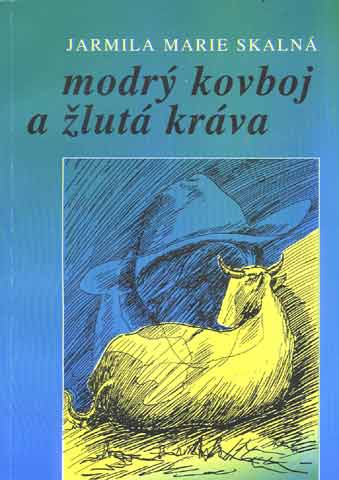 A reference to the impressionistic period (a yellow cow from a picture by Franz Marc, and a blue cowboy as an example of a poetic symbol). The emotional entries flow freely, especially where the writer is speaking of a relatively new American reality. The essence of man is explored in a slightly fictitious way, taking place not only in a single setting, but also through different periods of time. The poetic scriptures refer to the various dimensions of this Earth and human destiny. The text is filled with inventive words and expressions, but the mood suggests an underlying feeling of homesickness.
—OLDRICH ŠULER
[A Czech writer]
Chodící hůlka aneb Menší velká cesta za Hemingwayem (The Walking Stick: A Homage to Hemingway)
Reninger, 1993, ISBN 0-9635388-0-2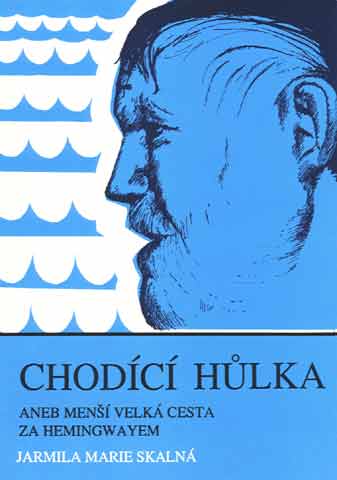 Contains the writer's journey in the footsteps of Hemingway on land and at sea, off the coast of Florida and Cuba, through the regions of Peru with their rich history dating back thousands of years. One would be wrong to expect this to be a book of travels. It is more like a topography of fantasy in confrontation with realistic impression. This appeals to the author, as can be seen in similarities to Ernest Hemingway's style, the interwoven stories of this deeply experienced journey, and the nostalgic memories of childhood places in Moravia.